The results of the last poll were very tight with Theomars, but Belladeon won. This great support is the next candidate and here we have it. Belladeon is a multi-uses monster, it can be used in almost all the aspects of the game and it is farmable, so if you are a F2P player you should get one soon. If you have it, this Infographic might help you to learn a little more about it.
For more Infographics go to the main menu here. (Don't forget to vote in the poll for the next Infographic)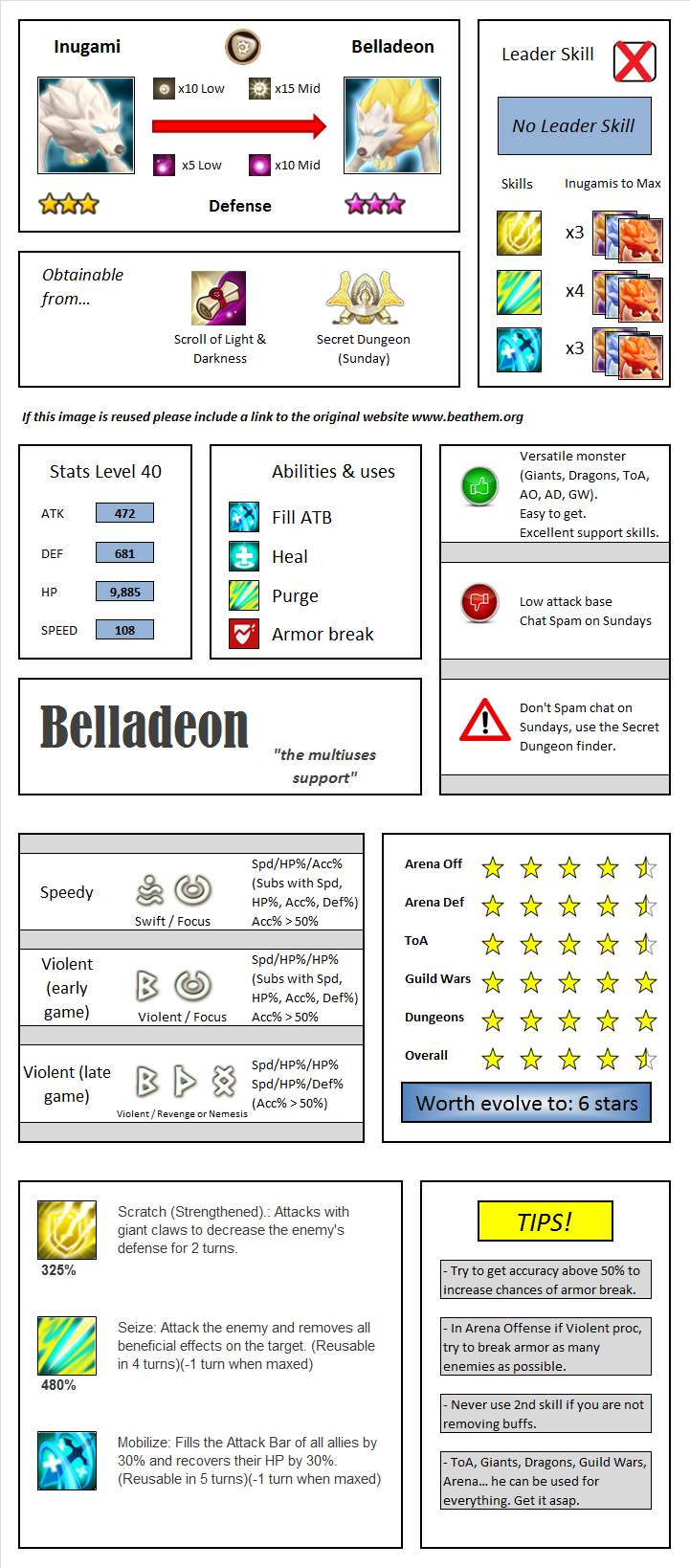 For more in-depth Monster Reviews, visit our Monster List section.