If you enjoy playing games and in particular you have fun playing Summoners War, you will like to read this post. Playing Summoners War in a smartphone can be a hard task especially if you are doing ToA or Arena which requires you being concentrated and looking at the screen for long time. That is why I created this post to help you to configure Mobizen in your computer and start playing without worry about eye pain or headaches.
By the end of the post I add a list of indispensable accessories I use when I am playing Summoners War on PC that I believe you would love to know.
Summoners War PC with Mobizen
When I play Summoners War on my phone after one hour I can feel how my eyes are starting to be irritated. Here I am sharing my personal experience about how I play Summoners War when I am at home. Because I really appreciate the health of my eyes and I consider them a irreplaceable tool in my daily life.
If you want to play Summoners War on PC you need to know that there are many ways to do it. Personally I recommend the use of Mobizen. I have been using other softwares like Bluestacks (and the truth is that some of them are quite good) but I am not as satisfied as with Mobizen.
One of the many advantages about using Mobizen is that it doesn't need a rooted phone, which means you can download it and configure in less than 5 minutes. In the video below it is explained how to set up Mobizen Booster Mode.
The steps you need to follow are:
Download from the Google Store (free). Available for Android, not for iOS yet.

Open Mobizen and accept the terms.

Create an account with your email.

Activate Boosting Mode. Go to Settings and then to Developer Options and activate "USB debugging".

Download Mobizen for PC and install (free).

Connect your USB cable between your phone and the computer.

Open Mobizen in your PC and log in with your email and password from Step 3 (you might need to install as well a driver to help your computer to identify the USB cable, but it is automatic).

Now you should be connected and everything you do in your phone will be mirrored in your PC.
You can connect as well using Wi-Fi if you log in in www.mobizen.com so you don't need a cable. But trust me, you want that cable because of the energy consumption.
Recording your own Videos
Recording videos is very easy once you have installed Mobizen. You can record it either from the phone or from the computer. I personally prefer recording from the computer as I simply use the mouse for everything. But sometimes if I am out of home and there is anything in particular I want to record I do it from the phone.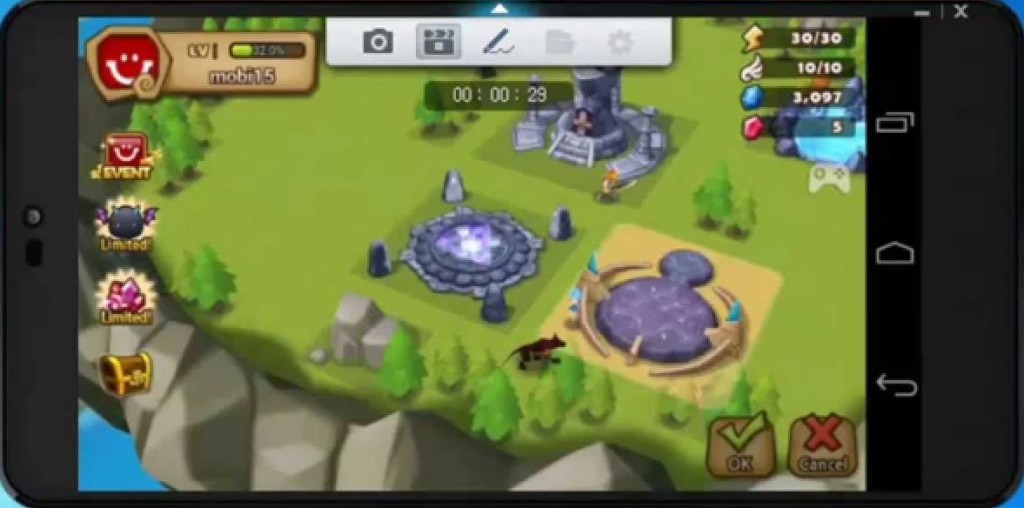 You can take snapshots as well (however most of the smartphones have it already implemented), drawing and using you finger as a pointer (for me is pretty useful this last tool).
Another feature of Mobizen is that it allows you to record audio. If used from the phone it will use your phone micro but the quality it is seamless. On the other hand, if you record it from your computer you can incorporate your own microphone (as I do). My experience with this is that there s a huge difference between using your phone micro and a micro from a store. The first time I recorded from the phone and tried to listen I almost break my eardrums!
Starting a YouTube Channel
Now that you know how to record Summoners War, you can show off your monsters, team compositions or how to beat ToA 100. You might be an awesome player full of knowledge but if the rest of the people can't see your videos, what's the point? With YouTube you can upload your Summoners War videos and show how you got your nat 5 monsters or create content for other people.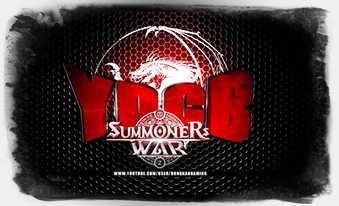 If you like playing Summoners War and you have something to share I really encourage you to create a YouTube channel. It just takes 5 minutes to set it up and another 5 minutes to upload a video (or less depending on your internet connection). On this way people like me can learn from you and improve our strategy. Don't be afraid of trying. If you don't feel comfortable talking you can record and put some background music.
Here are some famous Summoners War YouTubers and I need to be very thankful to them because I learnt a lot with their videos.
Some YouTubers record themselves playing on live while a followers audience is watching them and after that they upload the video. And this is exactly what I am covering in the next paragraphs.
Create your own Twitch Channel
Twitch has become very famous in the last few years being nowadays the most used service for streaming on live. You can watch thousands of people playing all sort of games including Summoners War.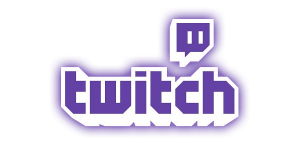 You can as well create your own Twitch Channel as it is very easy. Twitch provides their own software, Twitch Broadcast. It is easy to install and set up and there are plenty of tutorials to learn it.
Click here to download Twitch Broadcast for PC.
This software allows to put on the same screen your Mobizen, webcam, images and much more things and broadcasting them to your public. If you want to open a Channel you can advertise it in Reddit under the subreddit www.reddit.com/r/summonerswar or in Facebook between others. If you are engaging and your content is good your followers list will increase fast.
Making Money Playing Summoners War
The title sounds like a dream, isn't it? Well, don't slap you, it is not a dream. It is possible to earn some bucks playing Summoners War, perfect for paying those crystals at the SW store or for covering some of your bills. But if you work hard, it can be a consistent monthly incoming. But said that, it is not easy and not everybody would be successful, requires hard work and persistence.
You can choose between YouTube or Twich or both. The idea behind making money is to monetize those platforms with advertisements, in the case of YouTube with Adsense and being a YouTube partner. You can promote your videos in social platform and forums, but be aware that relevant content is the key factor of success.
An example would be the following case scenarios:
A video of you doing a review of Sieq, the Fire Hellhound. In the video you just read the skills and then you summon some Unknown scrolls.

A video of how to beat ToA 93 including your strategies, team composition, runes and best monsters to be successful.
Which video do you think will be more successful? It is obvious that your content needs to be something new and relevant.
Other popular way of getting money with Twitch is with Donations. Nothing is more exciting for you and your viewers than having an alert popup on stream when you receive a $20 donation.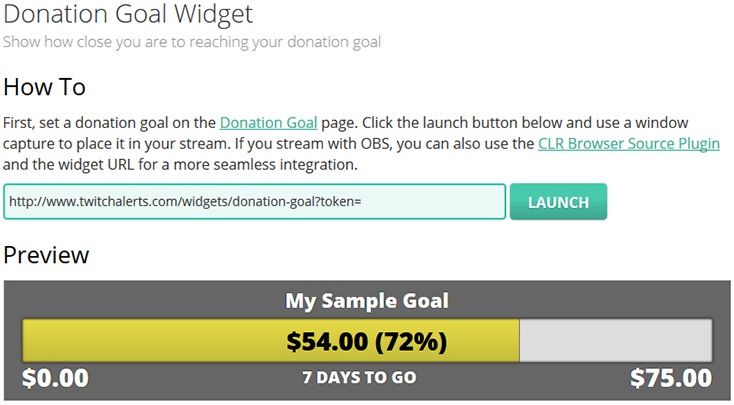 I don't have much experience on this aspects but from what I've read many of the people use that money to improve the quality of the Channel and to cover fees.
7 Accessories/Tools I Use When I play Summoners War on PC
#1 Microphone
I only use microphone when I am recording, using Skype or streaming. If you really want to record your game plays, arena fights and opening scrolls for YouTube you will need a decent microphone. The are plenty of options in the market and it is something I didn't invest yet. I have two of them, "the old" and "the new".  I am very happy so far with both of them, but it is true that for the YouTube Channel I am creating I will need definitely a better micro.
If you just only want to do random videos and talking with your friends you can purchase one for only $5 -$10 because micros incorporated in laptops are so crappy. So don't be stingy and purchase one, your friends will thank you for that.
Connectland CL-ME-606 Goose Neck Desktop Microphone
This is my current microphone. It is cheap and reliable. For only $6.90 you will have a microphone for starters. I am very happy with it even it only has 3 stars on Amazon.
The cable length is 6 1/2 feet, which is long enough for me. The only downside is that if you want to use it for professional recording it is better to choose one of the options below.
And now it is on sale, its original place was $11.99.
Blue Microphones Snowball USB Microphone (Brushed Aluminum)
If you are getting serious about recording and you want a professional quality sound this Blue Microphones could be your choice for a modest price of $55.
It is standing on a little tripod right next to you and it is available in several colours.
The best thing is the connection via USB. You will not regret this choice.
CAD U37 USB Studio Condenser Recording Microphone
This model is a condenser microphone. A condenser microphone will record a more warm, rich sound voice. The pattern of the mic is 'cardioid', which helps isolate your voice from background noises.
I didn't personally use this one but I have some references of close people using it.
This is definitely a great quality mic that also comes with a little stand to sit next to you while you game.
#2 Headphones
What is a good game without a nice sound quality.  I always, always, always use headphones at home, even if I am alone. For me personally the feeling of the sound envolving you is incomparable. You are not distracted at all and you can focus in what you are doing. There are many products in the market and I've tried some of them.
Samsung Premium Stereo Headset, 3.5mm
I have one of them at home and other at work. I simply love them because they are so cheap (6 bucks) and durable. The length of the cable is long enough and they are very comfortable on my ears.
I use them to listen music and to watch random videos. They are perfect because you can carry them in your pocket for trips.
I don't use them for recording videos but if you have a low budget these are your choice. 
Sony MDRZX110 ZX Series Stereo Headphones (Black)
My master piece. I recognice they are not really fancy, but thy are the description of pure comfort. I can feel myself isolated from the environment.
I always use them for recording, skyping and Mumble.
From the technical point of view they are light and with a length of 1.2m. And the best is the price, $15.
#3 Gaming Chair
With no doubts a gaming chair makes your life much easier. It allows you to be in the perfect position not only for playing games, but as well to do any activity with your computer. Before using one of them I though is just a scam for some companies to earn money, but when I felt it, woooow, that's a big difference. Even my company computer chair has nothing to do with a good gaming one.
High Back Executive PU Leather Ergonomic Office Desk Computer Chair O10
When I first bought the chair I was a little bit worried that there wouldn't be enough back support but after setting it up and sitting in it for the first time I was stoked to know I wouldn't have to worry about it at all. 
One of the best things is that it is easy to assemble. This chair and me had spent an average of 4-5 hours every day since the day we met, 6 months back. 
I don't know if is one of the best in the market but I am happy with it so far.
#4 Mouse
A gamer without mouse is like a Theomars without Critical Damage. We don't realise but it is most likely the object that we hold in the hand for more time along the day (competing with phone), and if you don't feel comfortable with it your mood is gonna be affected.
Microsoft Wireless Mobile Mouse 3500 – Black
This mouse is my daily basis wireless mouse. It is a very normal mouse and it does not have anything in particular. The response and accuracy is average and it is working with up to 8 months battery.
It is not very small nor big, adjustable to my hand. Every time I add new content for the web I do it with this mouse.
I got it for $30 but now it's on sale for $13.99.
Razer DeathAdder Chroma – Multi-Color Ergonomic Gaming Mouse
Razer is personally my favourite brand for gaming accessories. I received this mouse as a gift and I need to be honest, I am amazed by it.
As described in Amazon "You can move it at either fast or low speeds, and it will always respond onscreen with exacting accuracy" I can prove it is true. I don't use it for playing Summoners War but I needed to include it. 
My uses are restricted to playing League of Legends and Call of Duty.
#5 Mumble
Mumble is a voice over IP (VoIP) application primarily designed for use by gamers, similar to programs such as TeamSpeak and Ventrilo but with the advantage that it requires very little resources.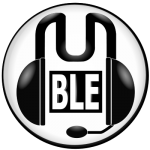 It is free and it is good. It uses very little resources and quite easy to configure. It allows hold key to talk or free talk with no holding.
I use it with my guild to organise attacks and to talk about the game. TeamSpeak is as well a good choice.
#6 Webcam
Logitech HD Webcam C270, 720p Widescreen Video Calling and Recording
Logitech as webcam brand meets my expectations. I bought it last month and I am not quite sure how will it perform. So far, so good, but I didn't test it heavily yet.
I believe it is a good purchase for a modest price. Fluid HD 720p video recording and video calling in 16:9 widescreen with auto light correction.
Hopefully soon you will see some of my videos recorded with it and you will be able to tell by yourself if is good or not.
#7 Phone to PC USB cable
This depends pretty much on the model of your phone. I have a Motorola Moto G Second generation and I use the USB – mini USB cable that was coming with my phone package, nothing special.