One of the big questions that people ask themselves is whether or not replace their current tablet for a new more powerful one. I know I have personally struggled over this decision in the past. In this guide, I hope to not only answer this question for you, but also help you to pick the best tablet for your specific situation.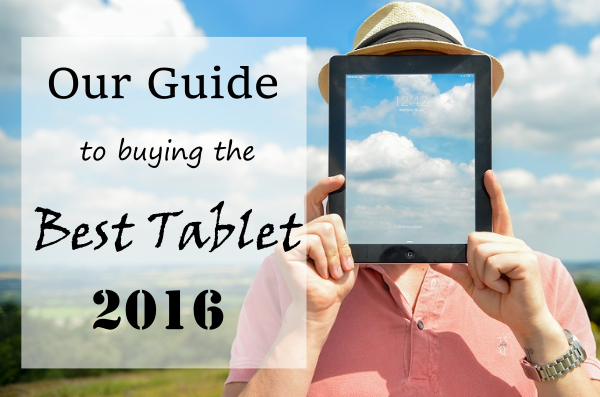 How to choose the best tablet
There are plenty of models in the tablet world. From ridiculous prices as $40 to awesome 12-inch devices which perform almost like a laptop you can choose the best tablet according to your needs. But with such a variety can be a little bit tedious to find the best one suitable to you.
In this small guide we will address the most important factors you need to consider in order to select the appropriate one. A table with our Top 13 Tablet Recommendation will be found by the middle of the page and a small individual review by the end.
1. How Do You Intend to Use It?
Tablets can be categorised in 4 groups depending of how are you going to use it.
Business/Productivity: You'll prefer to invest in a big size tablet (9 inches or larger) and with the possibility of adding external devices like keyboards or a mouse. 
Gaming: Tablets from Apple should be checked if you want to play games. The App Store have the best high-quality games. However, Nvidia tablets are starting to become famous and their performance for gaming is really good.
Kids and Family Environments: You'll like to have parental controls. Amazon Fire products are ideal for this, plus they're coming with a full year of Free Time Unlimited content specially for kids.
Media: For Movies and Videos, Amazon Tablets are a good option as well. But for this you will need a big screen, recommended at least 9″ or above.
COMPARISON CHART
Below is a comparison chart of all the best tablets mentioned in this article. Simply click on whatever criteria is most important to you to sort the table. You can then read more tablet reviews clicking the links.
$: less than $100
$$: between $100 and $250
$$$: more than $250