[wp_ad_camp_2]
Here it is the Infographic of one of the favourite characters of most of the new players. Ellin, the Water Amazon is a really good nuker. Here in Beathem we have decided to create this Infographic that will provide you all the features you need to know about her.
For more Infographics go to the main menu here.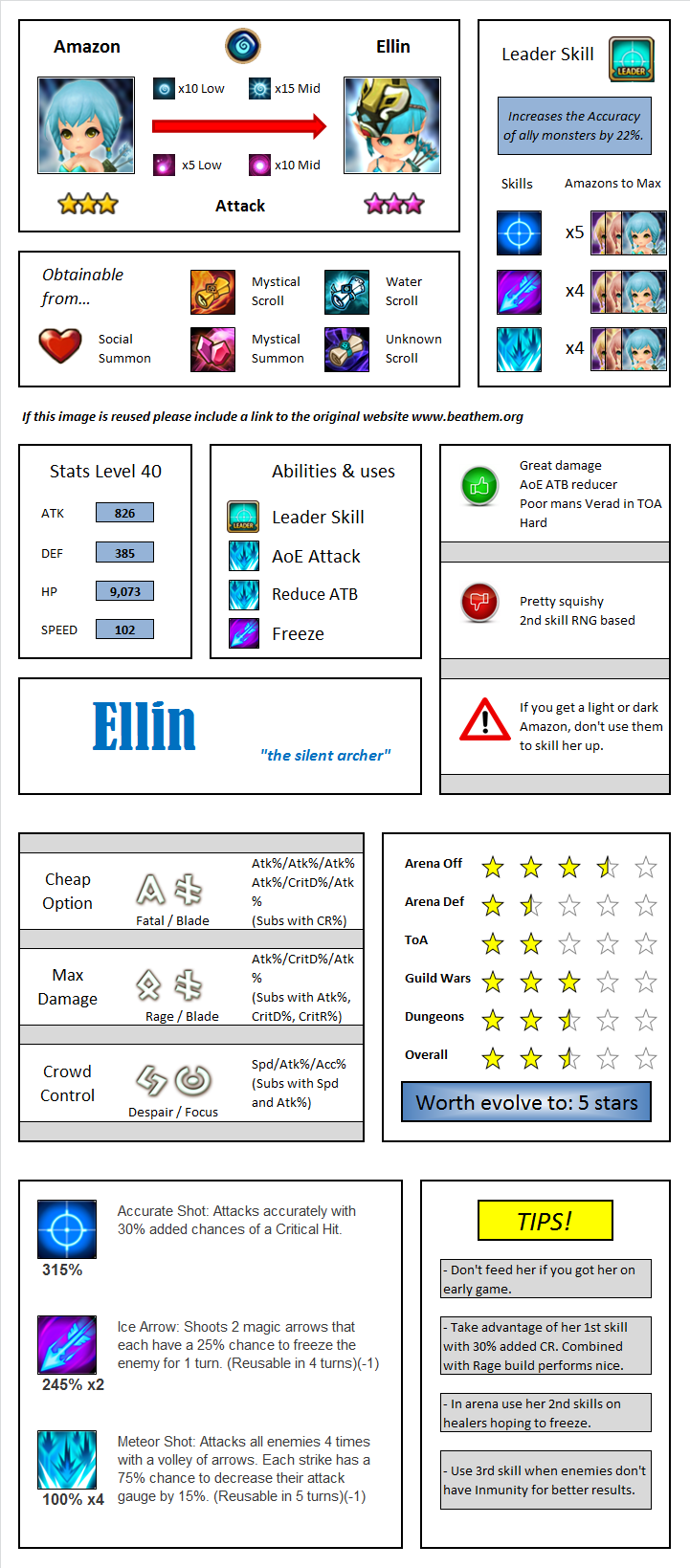 For more in-depth Monster Reviews, visit our Monster List section.