One of the favourite monsters for all players is Chloe. Today we created this infographic just for you. It includes all the basic information about the Fire Epikion as well as Runes and some Advanced Tips. Hope you like it.
For more Infographics go to the main menu here.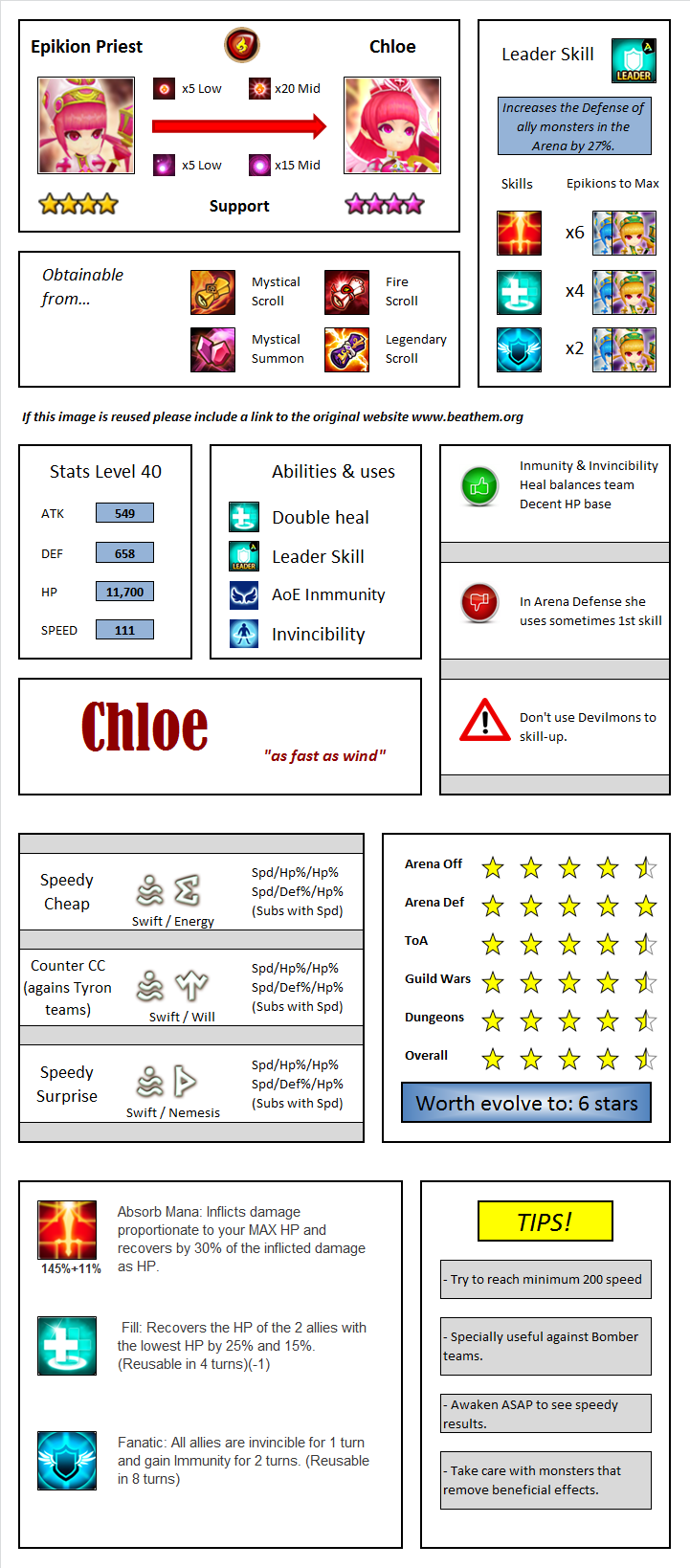 For more in-depth Monster Reviews, visit our Monster List section.