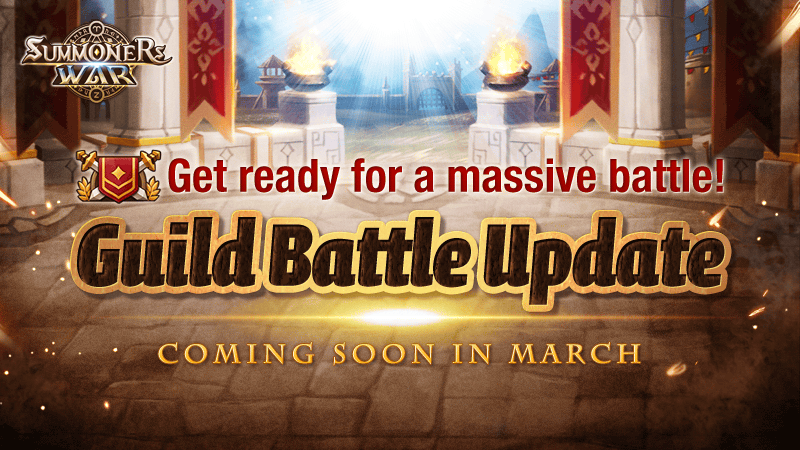 The Guild Battle update will be coming in early March!
Please read below for more info on the Guild Battle.
* Please note that the screenshots were taken when the Guild Battle was being developed and may not be the same when it's released.
* Guild Battle will be opened as a preseason for a designated period of time after the update and will be improved and modified according to the play pattern and user suggestions.
One Day to Prepare!
You'll be given one day to prepare for the Guild Battle!
Select either 10vs10 or 20vs20 and the monsters to use for Defense on Sunday.
The Guild Master or the Vice Master chooses the members to participate in the Guild Battle.
Please remember that the Guild Master or the Vice Master needs to enter the Guild Battle to participate in the Guild Battle. Larger battles will be updated in the future.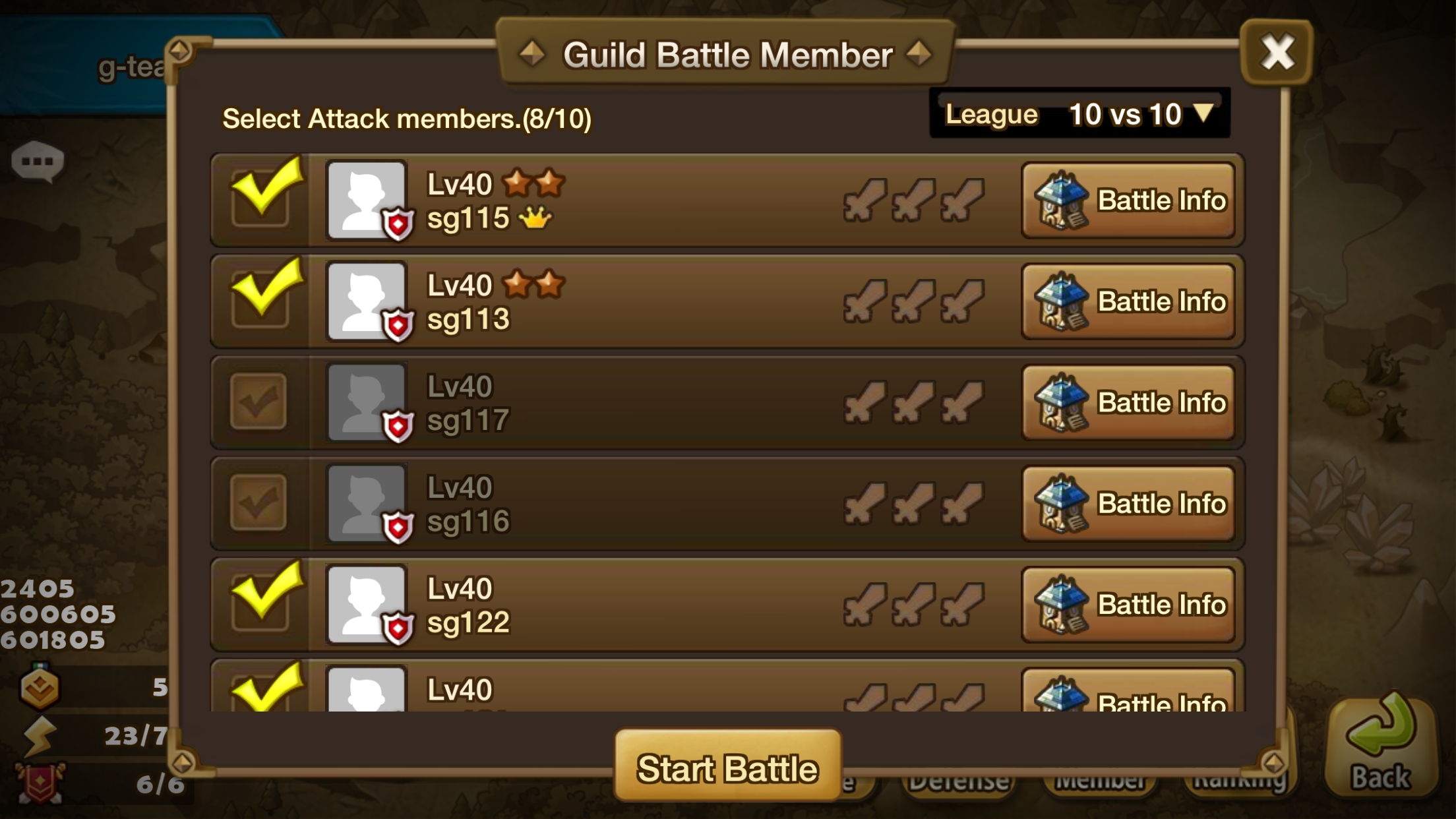 (Selection Screen)
This is how the selected members will be placed as Defense.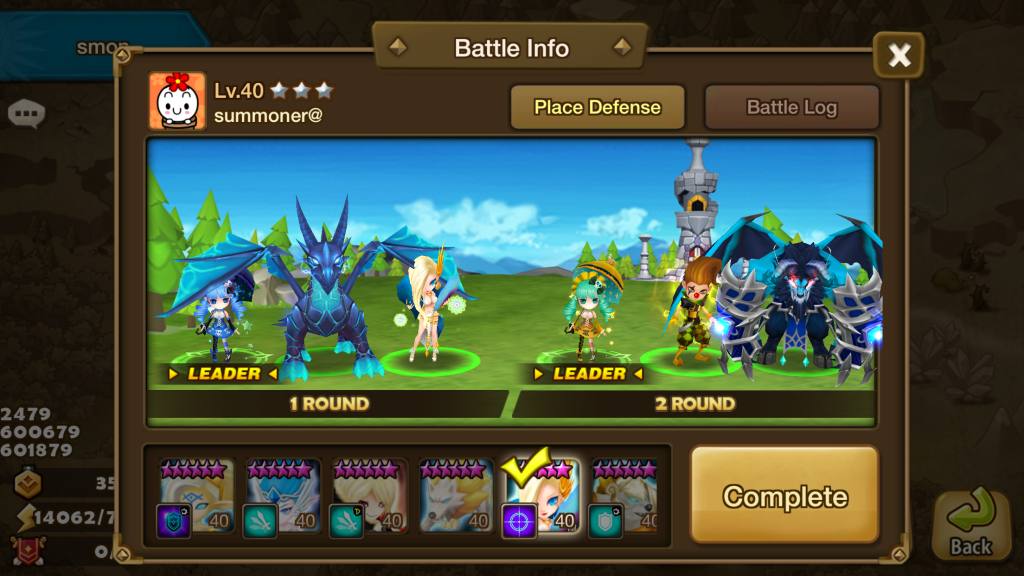 6 Monsters are All You Need!
Each battle of the Guild Battle is held as 3vs3 with 2 rounds so select 6 monsters to use for Defense.
Utilize the teamwork with other members to claim victory!
Fierce Battles!
The Guild Battle will be held from Monday to Saturday.
Only Guild Masters and Vice Masters are able to start the Guild Battle.
The opponent Guild will be selected automatically when the Guild Battle starts.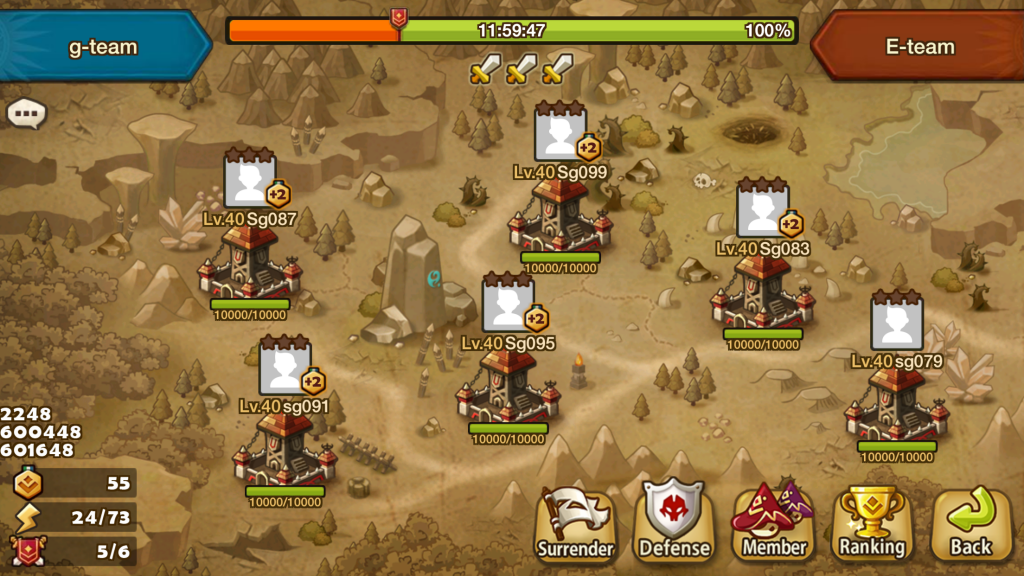 (Standard Screen)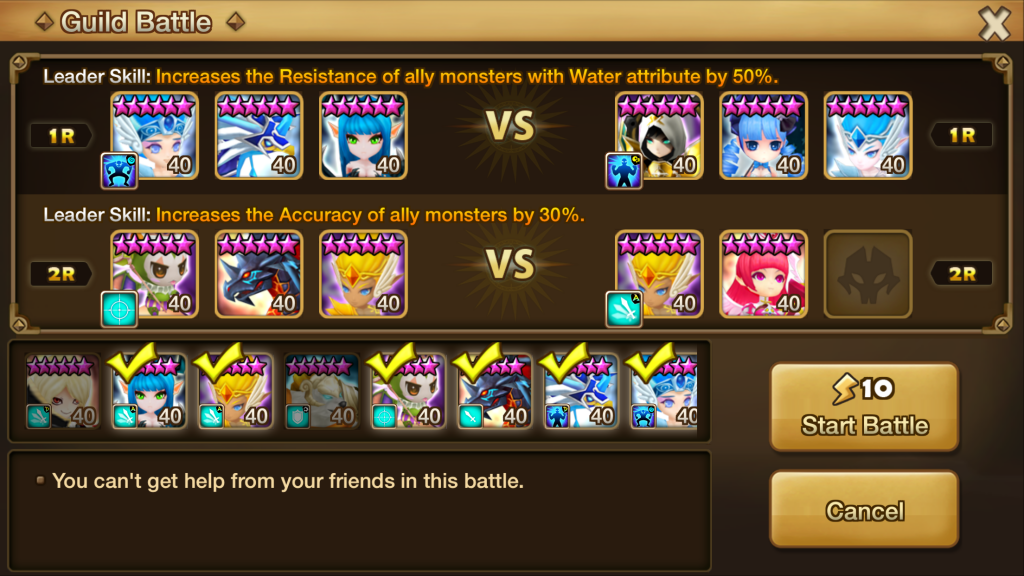 (Selection Screen)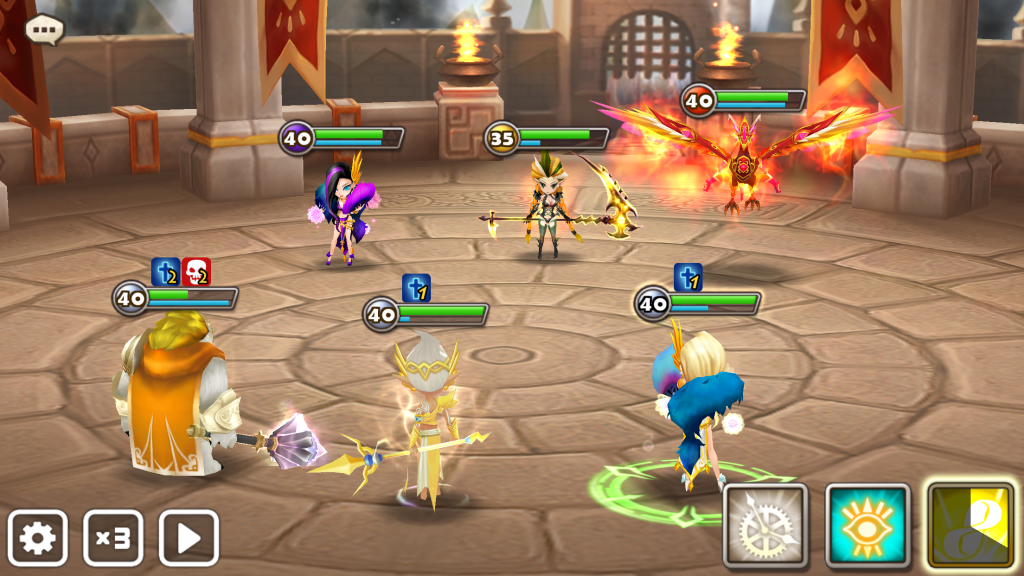 (Battle Screen)
You'll be able to battle for up to 12 hours with one enemy Guild and enter up to 12 battles.
Please remember that you'll be given 3 chances to attack and you can't use the same monsters for the 6 Defense monsters.
My Victory is the Guild's Victory!
You can't attack an enemy you've already attacked so work with the other members to destroy the enemy Guild's formation!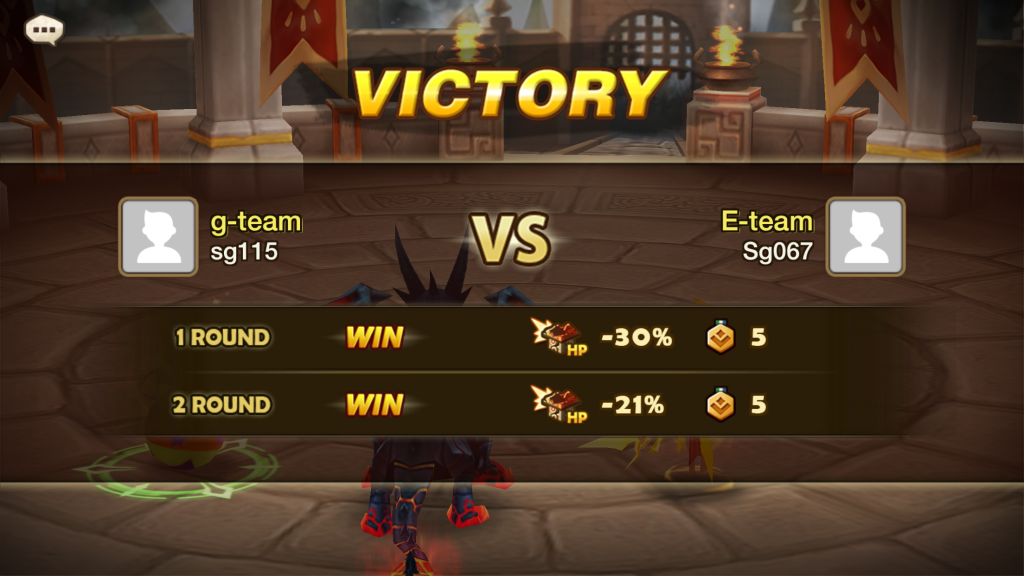 Glory and Reward!
Summoning Stones are given as the Weekly Guild Ranking Reward according to your contribution to the Guild Battle.
You'll be able to get the Cow Girl, Ifrit, and 4★ Rainbowmon from the Guild Shop using the Guild Points!
*The monsters available from the Guild Shop will be acquired in monster pieces with limited attributes.
Please stay tuned for the update!
Thanks!
Source: http://www.withhive.com/