Welcome to The Next Stage: Rift of Worlds Major Update with Real-time Raid battles, World Boss and Rune Enchantment. New Transmogrify for Monsters are included as well.


WORLD BOSS SUMMONERS WAR
A 20 vs 1 battle against a powerful World Boss!

Bring out a team of 20 Monsters to fight against the World Boss! Massive 20 vs 1 Auto Battle.
All Monsters that are not silver stars and are at least level 30 can participate once per day! (Participation limited to 3 times a day per user/once a day per monster).
Every user in the game will attack a single boss. Once the World Boss is defeated, it will respawn after 6 hours.
Users will get rewards of various grades according to the amount of damage they've dealt to the World Boss.
The higher the grade, the better the rewards get!

RAIDS SUMMONERS WAR
The Rift of Worlds has finally opened! Battle against the 3-headed Raid Boss!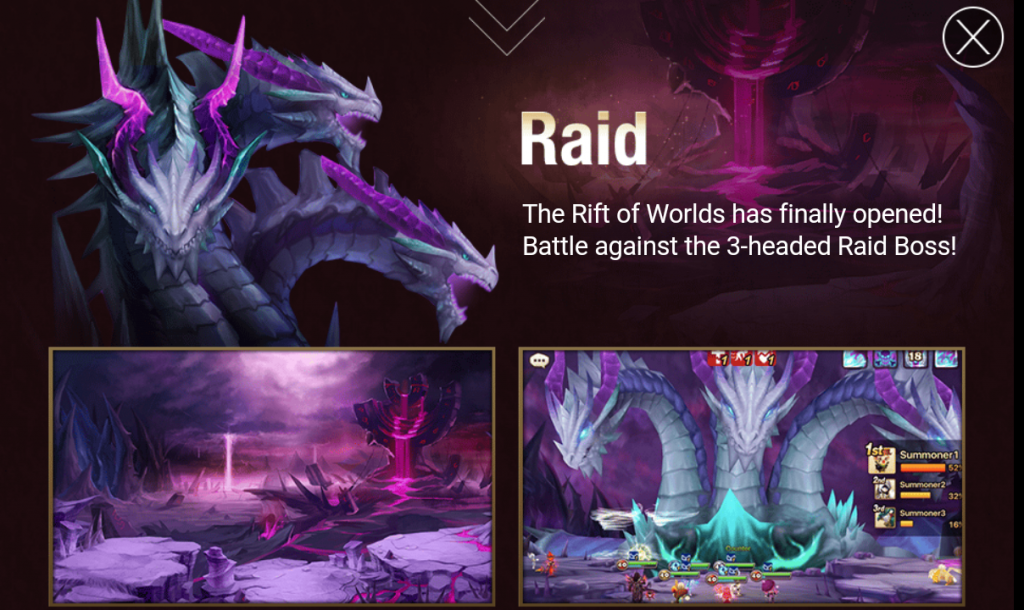 Each one the the 3 heads of the boss will have a separate Attack Bar, but will be sharing a single HP.
Real-time party play: a 3 man party is required to encounter each head of the Boss (Auto Battle).
Cooperation: Leader Skills will be shared among the party, and users will benefit from the harmful effects on the boss caused by other party members. Synergy will come out from how the party builds the Monster composition.
Social: Party exclusive chat & Real-time info sharing features (Real-time damage rankings and the info of other party members' Monsters are available).
RUNE ENCHANTMENT SUMMONERS WAR
Enchant your Runes!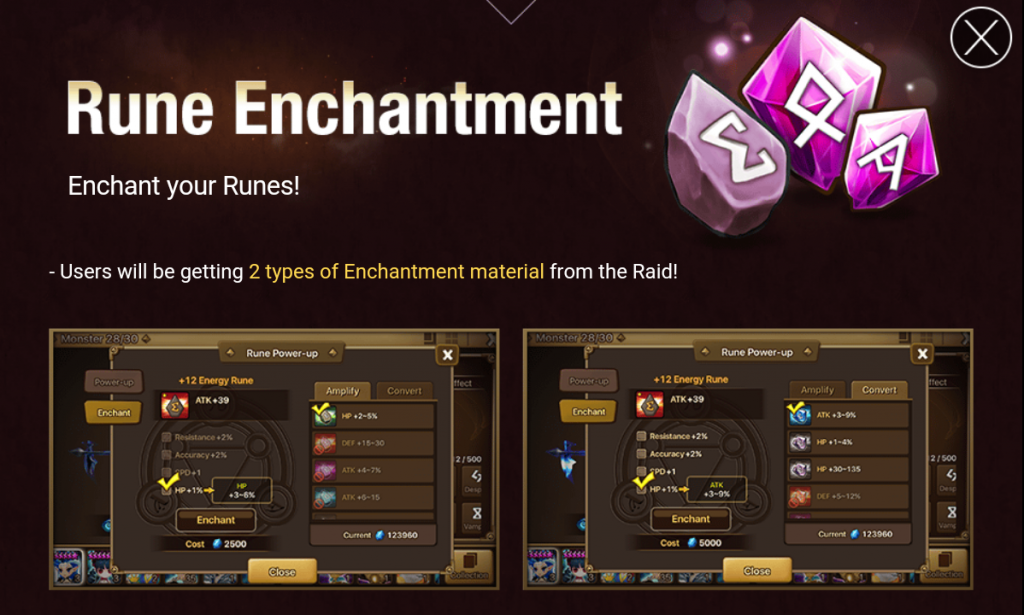 Users will be getting 2 types of Enchantment material from the Raid!
Amplify: Uses Grindstones to boost a sub-property of a Rune once more.
Convert: Uses special gems to change a sub-property of a Rune.
TRANSMOGRIFY SUMMONERS WAR
Various and interesting costumes will be featured.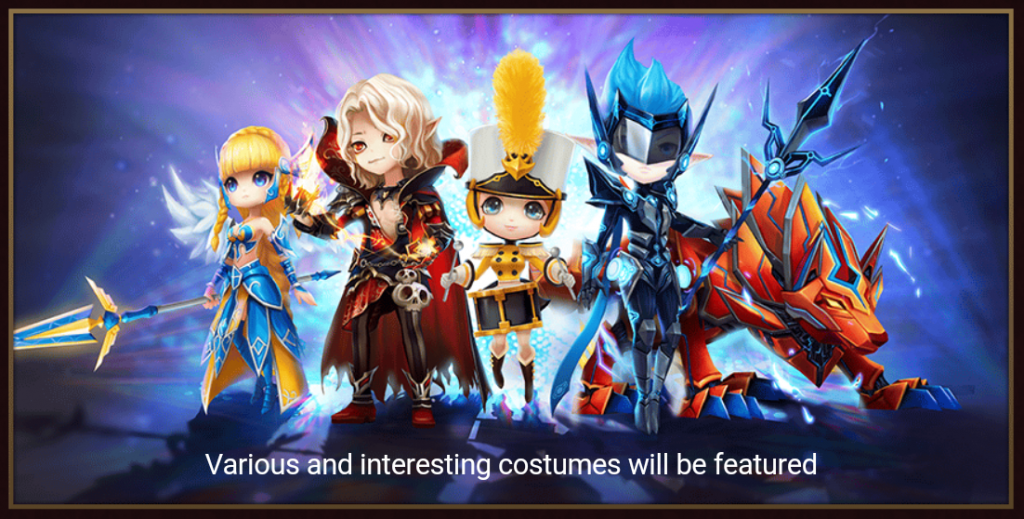 Please noteh that the Transmogrify update will be applied gradually, with 5 Monsters being first to receive Transmogrified versions.
We're preparing more exciting content that will come after this update, so please stay tuned!