As promised and after voting, Verdehile is the next candidate and here we have him. Verdehile is a multipurpose monster, he can be used in Tower of Ascension, Giants, Dragons, Arena… his uses are almost infinite. 
For more Infographics go to the main menu here.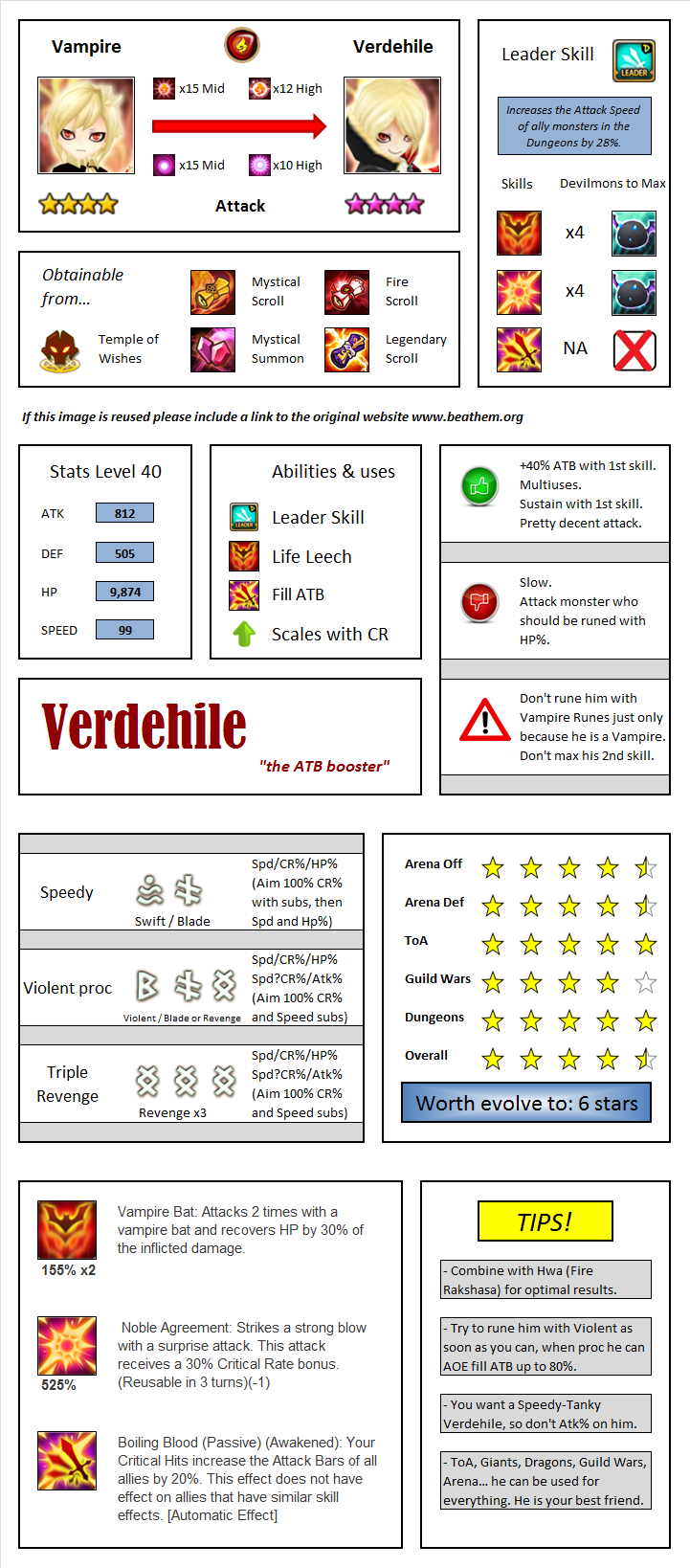 For more in-depth Monster Reviews, visit our Monster List section.