Here it is! The most requested monster so far and the most popular choice for Fusion. Veromos is well know as a multiuses support, he is commonly used in Arena, Farming and Guild Wars, but he especially rocks in Dungeons. 
For more Infographics go to the main menu here.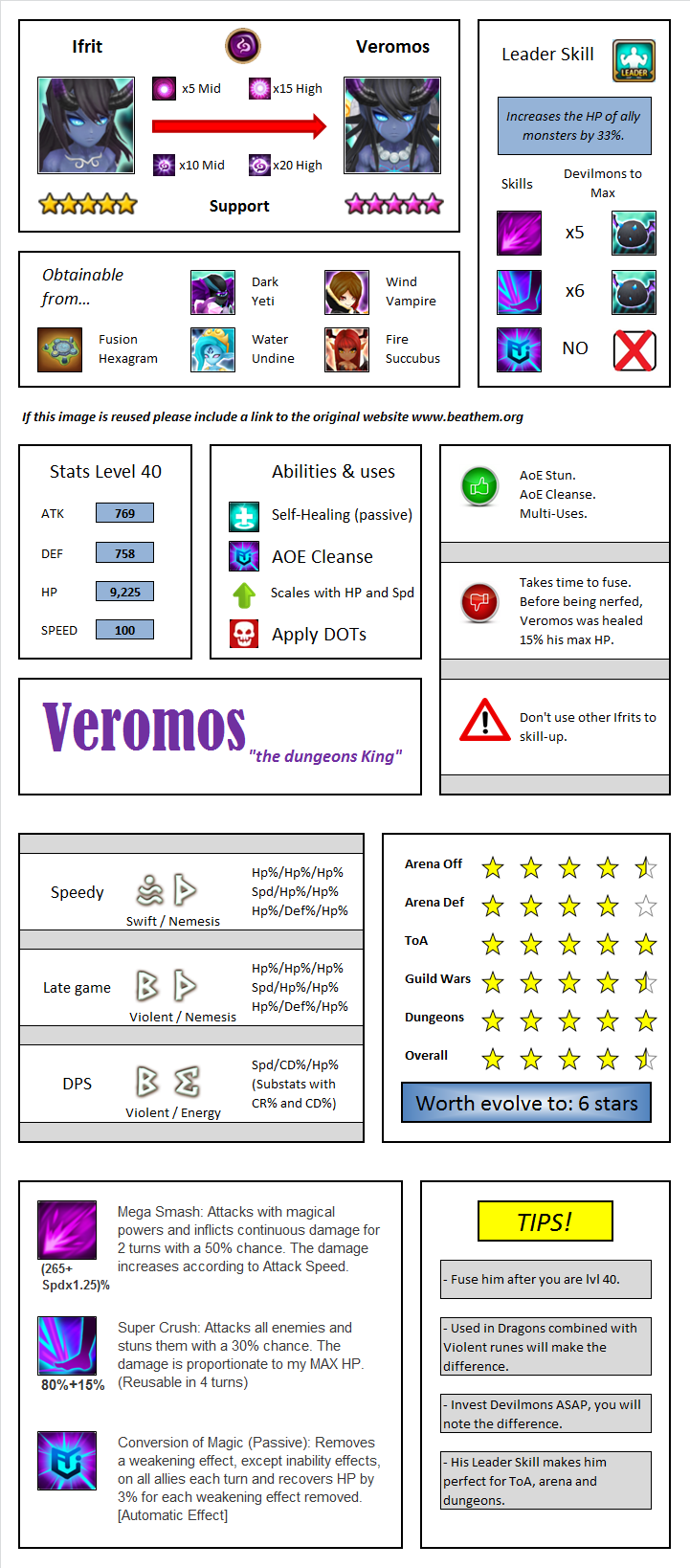 For more in-depth Monster Reviews, visit our Monster List section.