Who is Beathem?
I'm Beathem, I'm a 27 year old dude from Spain living in Cambridge (United Kingdom) who plays Summoners War on my phone. I'm a full-time student and everytime I have one hour free I spend it on creating content for this web. I created this website with the aim of fill in the gaps with the information that other Summoners War sites don't have.
The beginning
Everything started in January 2015 when I was looking for guides about how to clear certain stages like Giants B6 and Hall of Magic B7. I was having so many questions on my head that I couldn't find answer. Moreover, I didn't know back then the probability of getting a Nat 4 stars monster or the drop rates in stages like Faimon.
Since I knew a little bit about how wordpress works and I had a friend who's company is a hosting provider, I decided to spend some money to create my own website in order to share all my "research" about the game. At the beginning, I spent countless hours gathering data and runing stages over and over in order to get experimental data from the game. Initially, my first posts were about statistical analysis and pure descriptive guides.
After some research and tedious calculations, I created my first guide and I shared it in Reddit and guess what, it got upvoted and went viral. I received a lot of good feedback and support. People were encouraging me to create more content, so I did.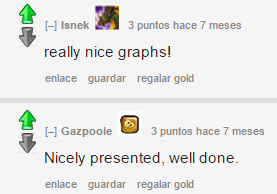 See here my first guide:  Summoners War Experience Guide Areas
What is next?
After that and till today I spent 3-5 hours/day working on this website (weekends even more). My target is to make Beathem an important resource for new and experienced players, so nobody will have the uncertainties I did have when I first started. And for that, I work hard every day, for people like you, our community.
Subscribe to receive the last updates

I know how annoying is receiving Spam, so I will send you only important content.
Many things happened since the beginning and many guides have been included, but the most important is that the target is achieved, this website really helps people. But this is not everything, I am still working hard on it because more research, guides, reviews and strategies can be included. And with every new Summoners War update, a chunk of work is coming, and this is good because that means I can create content for helping you.

Now you know my history, where I am coming from and where I am going. This project is self-funded and maintenance fees need to be paid monthly. With the growing visits, the website receives every day I need to upgrade the hosting services due to the high traffic. Your Support Keeps The Website Alive!
Your donations will be used to keep Beathem running free from registrations and support my work to get an upgrade hosting and more guides and resources. Every cent donated will be used for website upgrade purposes and to improve your experience as a visitor and part of the community.
Thank you for taking the time to read this, and I hope to see you on the website sometime soon!
Cheers!